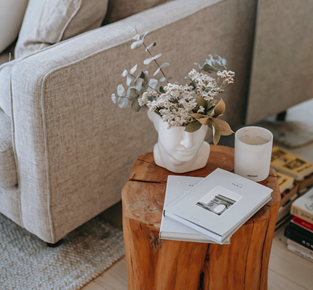 Now that you have signed on the dotted line and gotten the keys to your new apartment home at Morada Plano, the next step is to decorate! It is easy to tell that you have a unique style since you've selected our Plano, Texas community to call home, now it's just time to show it off! Our prime location offers a wide selection of home decor shopping destinations but put your interior decorating skills to the test by adding unique antique details to your new space. Below are three of our favorite local antique stores in Plano for all your home furnishing needs!
https://www.facebook.com/DowntownPlano/photos/a.2571396306207171/3888288547851267/
A short two-minute drive around the corner from our Plano community, you will find Sutton Place Furniture. This small local shop is home to a variety of antique furniture ranging from hand-crafted wood furniture and rustic decor to midcentury modern staples to fill your new apartment home. With such a wide variety of design styles, you might just find all of the furniture on your list!
https://www.instagram.com/p/CcoQjs3rmjD/
A quick four-minute drive from your new Morada Plano apartment home with land you at the doors of High Street Antiques & Design! This large indoor mall offers over 250 vendors that specialize in antiques and furniture with a wide range of styles to fit your home decor taste. Proudly known as the largest antique mall in the Plano and Dallas area, this location is a local favorite for larger staple items, brightly colored kitchen essentials, and unique finishing touches on your home.
https://www.instagram.com/p/CZj64E4FlNj/
Located a little farther from home, you will find Lone Star Mercantile – Antiques, Decor, Collectibles, & More! This antique shop is perfect for those looking for an eclectic mix of handmade and local decor details to add a little personality to your space. Whether you are on the hunt for your new bedside lamp or a picture to add to your new gallery wall, this is one Plano antique store you won't want to miss.
If you felt inspired to check out any of these local antique stores be sure to tag us and share your new home decor on social media!
Don't forget to stay up to date with all of Morada Plano's most recent happenings here in Plano Texas by following us on Instagram.